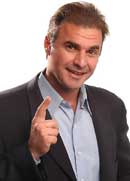 See details
COLOR EXPERT ADVISE 1 ROOM
SKU: COLOR-EXPERT-1R

PAINT-CONSULTANT.COM YOUR WALLS BEST FRIEND. Do you want to paint your house and do not know where to start?. MAURICIO FRUSCIANTE will give you professional assistance. PERSONALIZED SERVICE: Avoid long lines at the cashier. Do not carry heavy paint cans. Do not waste money on improper tools. Make...

---
Our price: $200.00